Whether you are a first-time investor, or an experienced investor with a large property portfolio, you will probably share the same goal as each other – to maximise the return received from your investment property. Understanding how and why you are achieving specific returns can extend beyond a simple weekly rental figure, and if you employ a professional property manager they can assist you through the numerous steps on how to maximise your return.
There are two most common scenarios where you will discuss rental pricing for your property are when you list the property, and when you renew the lease/review rent with an existing tenant.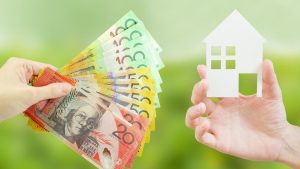 Property managers will consider a large number of factors when recommending pricing. Comparative review and days-on-market will help outline the market strengths and trends, and paying attention to these aspects will aid in increasing your understanding of market at the time. Whilst listing at high price may be your preference, if you aim too high with the launch of your campaign you might not receive the interest which you need in order to get groups through the property, and can cause adverts to go "stale" – lengthening the leasing process. At Property North Agency we always indicate a realistic price range, whilst considering your goals and what you hope to achieve. The main point however is that we aim to secure tenants for you as fast as possible, which means that you receive rental income sooner.
Sometimes during a marketing campaign your property manager will relay feedback received from groups who have attended. Ensuring that your property presents well will however assist you in achieving the best possible returns. Simple maintenance and upgrades can make your property more appealing in a competitive market, and we've seen that well-presented properties often attract better tenants. This could be as simple as running a fresh bead of silicone behind the kitchen bench top or in your bathrooms, or could be a larger upgrade such as installing a built-in wardrobe or ceiling fan in a bedroom so that your property has additional features which prospective tenants are looking for. Your budget will play a factor, however taking care of the property and maintaining or upgrading certain areas will mean that it should take care of you and your tenants.
Once your property is tenanted you will go through cycles in the lease – depending on your preference towards the type of lease, you might consider offering a new fixed term tenancy agreement, or you might decide to proceed on a periodic lease. At Property North Agency when we approach this point in the lease we conduct a review to see how your property is performing in the current market. Depending on the time lapsed from your initial marketing campaign, you may see changes in the market such as pricing fluctuations or an increase/decrease for days-on-market. Again, the goal is always to maximise your return, however the approach is not as simple as increasing rent by a particular amount each and every year. If your rental return is in-line with, or above the current market trends, then it may not be a good move to increase rent further. For example if you implement a $15 per week increase on your rent, the total return from this increase is equivalent to $780 over a whole year. However, if a tenant is already paying premium rent (at or above the market rate) and is aware of this they could decide to move, at which point you may need to factor in costs which you will incur to find a new tenant – think marketing fees, lease preparation costs and letting fees. These fees could easily negate the $780 increase that you would receive – even if you employ an agency like ourselves who offer free advertising and no lease preparation costs (it's included in our letting fee).
Should your property's rental return be under market value however, then we will suggest an approach to increase the rent effectively. If you have a small deficit, implementing a $10 or $15 per week increase is fairly simple. However, if your rental return happens to fall further under the market value (e.g. properties with long-term tenants whose lease commenced when the market was weaker) then we will recommend an approach that is not deemed excessive by the tenant, but still ensures the best outcome for you as the Landlord.
If you have any questions relating to your investment property or would like a no-obligation rental appraisal, please do not hesitate to reach out to our team here at Property North Agency.  Aside from our expert knowledge towards the Northern Beaches rental market, we offer a highly competitive fee structure and a unique marketing strategy that sees us leasing properties on average 14 days faster than our competitors, and which helps our Landlords maximise their returns.