What do the Sydney auction clearance rates and the 2020/2021 Tokyo Olympics have in common? Truthfully, not much… Although they do share one thing – success during Covid. Whilst many of us have been keeping an eye on the results of our Australian athletes at the recent Olympic games, vendors across Sydney have been watching their homes sell under the hammer with strong auction clearance rates.
Whilst the real estate industry has seen a decline in the number of sales listings for the 4 weeks leading up to August in Sydney, a recent domain.com.au article has stated that total stock levels are down 14.7% for houses and 9.7% for apartments month-on-month.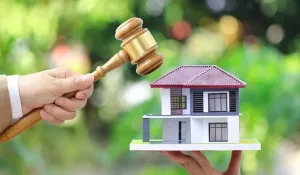 Despite the decline in listings each week, vendors have seen positive auction results with the auction clearance rate sitting at 83% in Sydney for auctions held on Saturday 14th August. Of the 374 auctions reported in Sydney last weekend, 310 sold, 49 withdrew and 15 were passed in according to data published on Domain. Many local sales agents have commented that sales prior to auction are increasing with the shortage of properties available and strong demand in areas such as the Northern Beaches. Vendors have also shown increased confidence in the market despite current lockdowns, with less properties being withdrawn prior to auction – figures displaying that the number of properties withdrawn through the current lockdown (23.5%) are almost half of the figure when compared to previous lockdowns.
All of these factors have combined to provide the strongest July auction clearance rate for Sydney since the property boom in 2016. The clearance rate for July coming out just above 70% of properties sold, which is down slightly from the March clearance rate peak of 81.4%. Of properties scheduled for auction in July, a whopping 43.6% of properties sold prior to auction in Sydney, which is almost twice as much as the average for properties sold-prior over the last decade.
With auction clearance rates soaring across Sydney, figures show that the Northern Beaches is sitting at a clearance rate of 77.6% – an annual increase of 14.1%. Additionally, strong results have been seen across other regions with annual clearance rate increases of 23.2% in South West Sydney and 19.7% in North Sydney & Hornsby.
Although lockdowns have presented challenges when showing properties, many agencies are adapting well to the current government restrictions which allow them to present properties in a specific manner. Home buyers now have many options available to them, with video walkthroughs and virtual tours becoming increasingly popular. Additionally, if buyers do have the ability to view properties in-person, they have the luxury of viewing privately without other home buyers being present.