There are enough empty dwellings in Sydney to house an entire city the size of Wagga Wagga or Tamworth – a population of 60,000 plus, according to one property research firm.
Sydney ushered in the new year with more than 25,000 empty dwellings – enough to house a small city.
That's according to Propertyology Head of Research, Simon Pressley, who says the city's current rental market is a by-product of a few years of all-time record high new supply of which a high proportion was being poured into the city's rental pool
"It only seems like yesterday that angry Sydney tenants wanted to blame everyone from property investors, baby boomers, negative gearing, and insufficient housing supply for their inability to get a foot on the property ladder," Mr Pressley said.
"Now Sydney has falling rents, surplus housing stock, and a pipeline with plenty more new stock to come.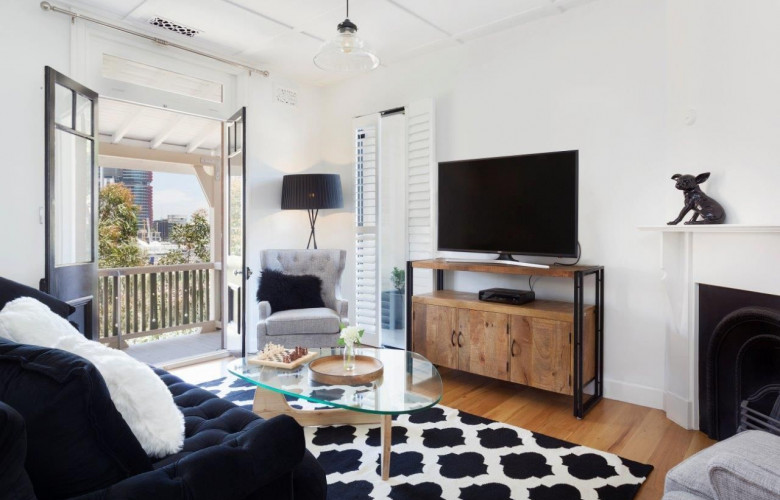 Pictured: 18-20 Munn Street, Sydney for rent through Kate Sommervelle of Torch Property Management Surry Hills, as seen on Thehomepage.com.au
"I wouldn't at all be surprised if there were 30,000 vacant dwellings across Greater-Sydney by year's end. That would equate to enough shelter to house a city the size of Coffs Harbour, Australia's thirtieth largest city.
"I anticipate that Sydney's vacancy rate will follow the same trajectory for a while yet and probably push past 4 per cent," Mr Pressley said.
Oversupply driving down rents, and landlords aren't happy about it 
While Sydney's large housing supply isn't the most welcome news for landlords, first home buyers and renters will be pleased to hear it is driving down rental prices.
Over the year ending January 2019, Sydney's median rents fell 4.5 per cent for houses and 2.8 per cent for units, according to SQM research.
Real Estate Institute of New South Wales (REINSW) President Leanne Pilkington says landlords are having a hard time adjusting to the state of the rental market.
"Feedback from real estate agents has been that the highest vacancy rates are due to new apartment developments, which have led to a market surplus. Landlords are finding it difficult to adjust by reducing rent," Ms Pilkington said.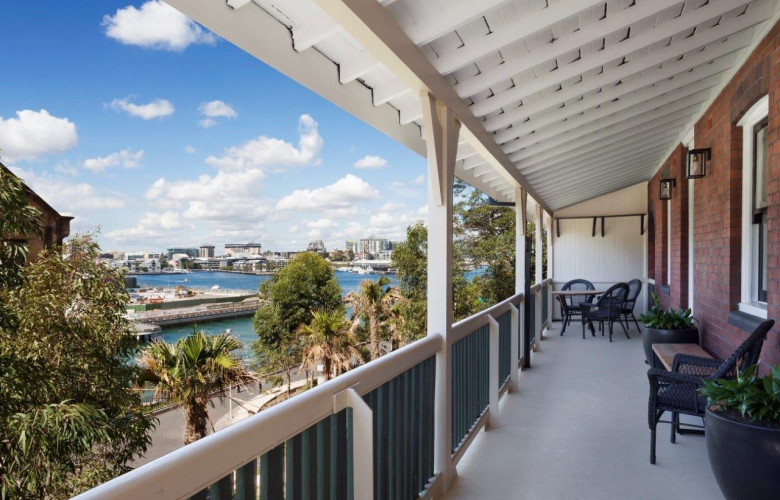 Pictured: 18-20 Munn Street, Sydney for rent through Kate Sommervelle of Torch Property Management Surry Hills, as seen on Thehomepage.com.au
"It is getting harder for agents to find tenants, with a slower market and a surplus of properties up for lease."
Principal of Laing & Simmons Double Bay Property Management, Suzie Reid urges landlords to accept the state of the market.
"Listen to your agent with regard to the current rental value of your unit, as properties that are properly priced will still lease. Accept that this may be a time to take a small drop in price in order to maintain cash flow," Ms Reid told WILLIAMS MEDIA.
"Every market will experience a drop from time to time. Accept that this is part of the cycle and in time, it will increase again."
'Completely different story' in regional New South Wales
The situation couldn't be more different in regional parts of New South Wales, where developers have not flooded the market with new stock.
"In most cases, rents have been under pressure to rise and vacancy rates are likely to tighten even further," Mr Pressley said.
Vacancy rates in Wagga Wagga (2.5 per cent) and Tamworth (1.8) are currently trending lower, while Albury and Armidale both sit at a tight 1.6 per cent and falling.
"In my experience, the ability for landlords to raise rents increases when the cumulative vacancy rate of surrounding suburbs is below 2 per cent," Mr Pressley said.
The rental market is even tighter in Dubbo (1.4 per cent) and Orange (1.3 per cent), where unemployment rates are above the national average.
Coffs Harbour's January vacancy rate of 0.9 per cent is one of the lowest in Australia.
"The tightening supply of rental stock and local economies that are significantly stronger than many capital city folk appreciate is why property markets in many non-capital city locations have outperformed bigger profile cities over recent years," Mr Pressley said.